Garden paths bring gardens alive. They're where the practical meets the stylish, adding an extra dimension of personal tase and design to your outdoor space. As ever, your helpful, online DIY marketplace has lots of garden path ideas to help you create yours, quickly, easily, and without blowing your budget.
Wonder how you can wander through your garden in a more pleasing way? Garden paths can breathe new life into your garden.

On the one hand they help you make the most of your space, giving your garden focus and direction. You can move about more easily from A to B and preserve the bits you want to keep footstep-free. But more than just a garden walkway, they also let you personalise the design of your garden.

And the good news, is that a bit of garden path DIY is easier and more inexpensive than you might think. With a big choice of styles, materials and options that feel right for your tastes and your space. If you don't know how to lay a garden path, then the good news is that it's easy.

Whether you're looking to spruce up your space out the back or searching for some inspiring front garden path ideas, we can help.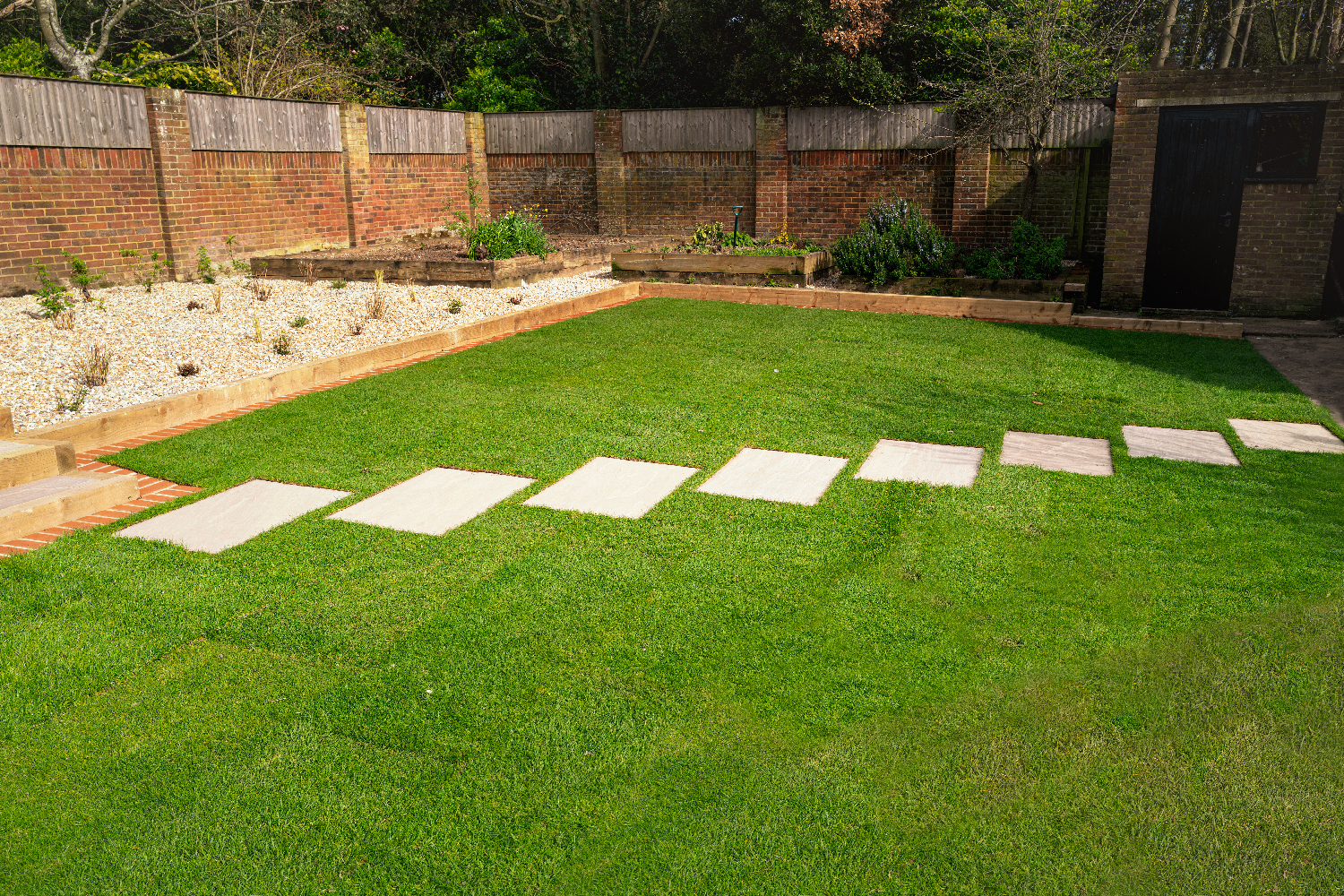 Stepping stones and paving

Stepping stones are probably the quickest and easiest way to lay a path. As with all pathways, you don't need to excavate your garden – just cut out a small section of grass for each stone, take out enough soil for the stone to lie flat in line with the grass so you can still mow your lawn, and add some sand underneath to help keep it level. Job done.

There's a huge variety of garden path stones to choose from. But, alternatively, if you're looking for something fresh and unique, you might want to explore some paving options. From no nonsense, durable concrete slabs to rustic stones, classic cobble paths or classy Italian porcelain.

Check out our blog on paving here for more great ideas and inspiration.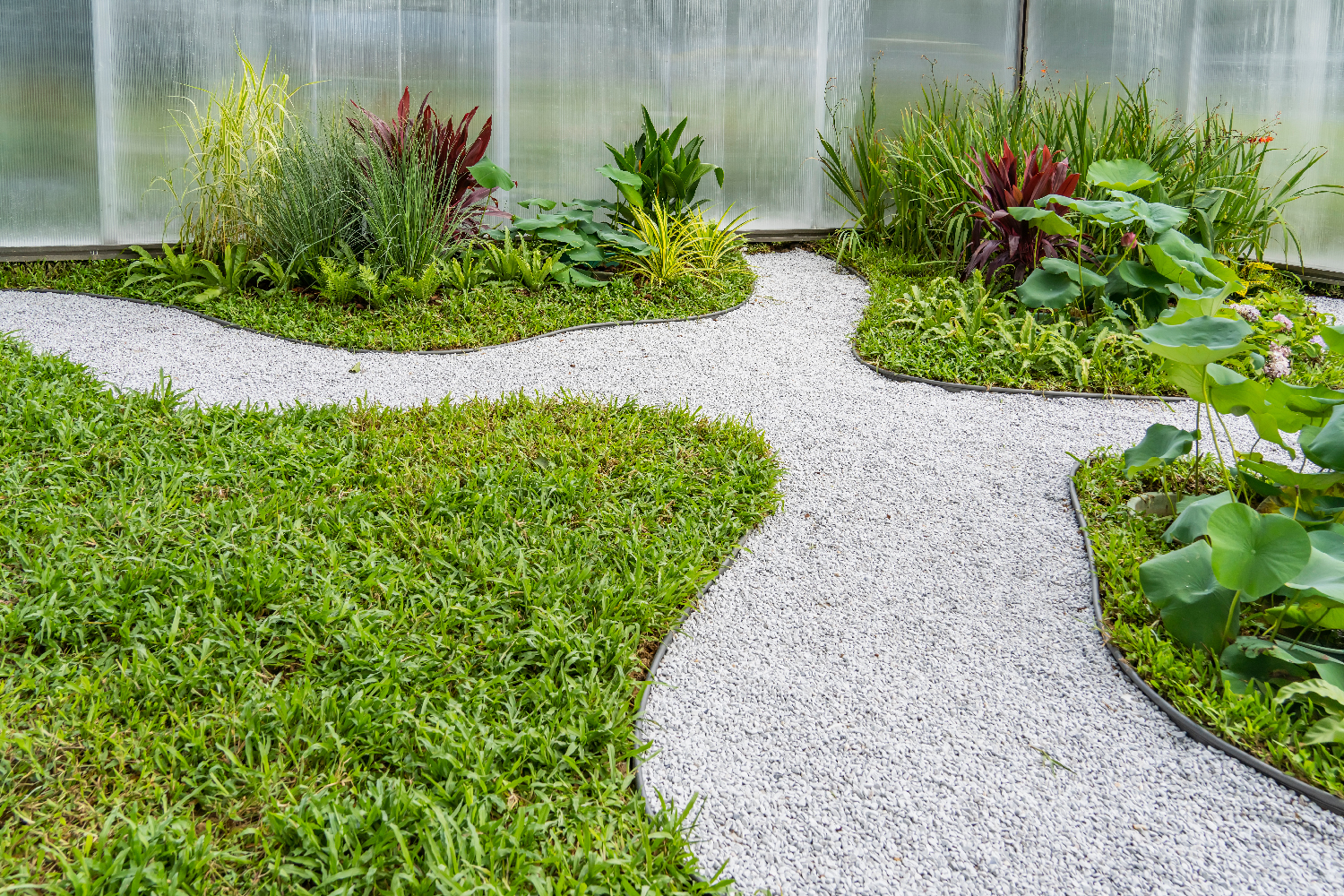 Decking

Not just for patios, timber decking boards are great for creating a low-effort, low cost paths. They're ideal for creating a wider path that's more prominent and more of a design feature. Plus they help keep a natural feel in your garden, without losing any contemporary style.

You can buy ready-made timber decking squares or choose longer boards and create a nice curve with them, if you want more of a meandering path around your garden.

Your local DIY expert can cut the boards to size for you and you can choose from not only different kinds of timber, but colours too, that will add charm and character to any outdoor space.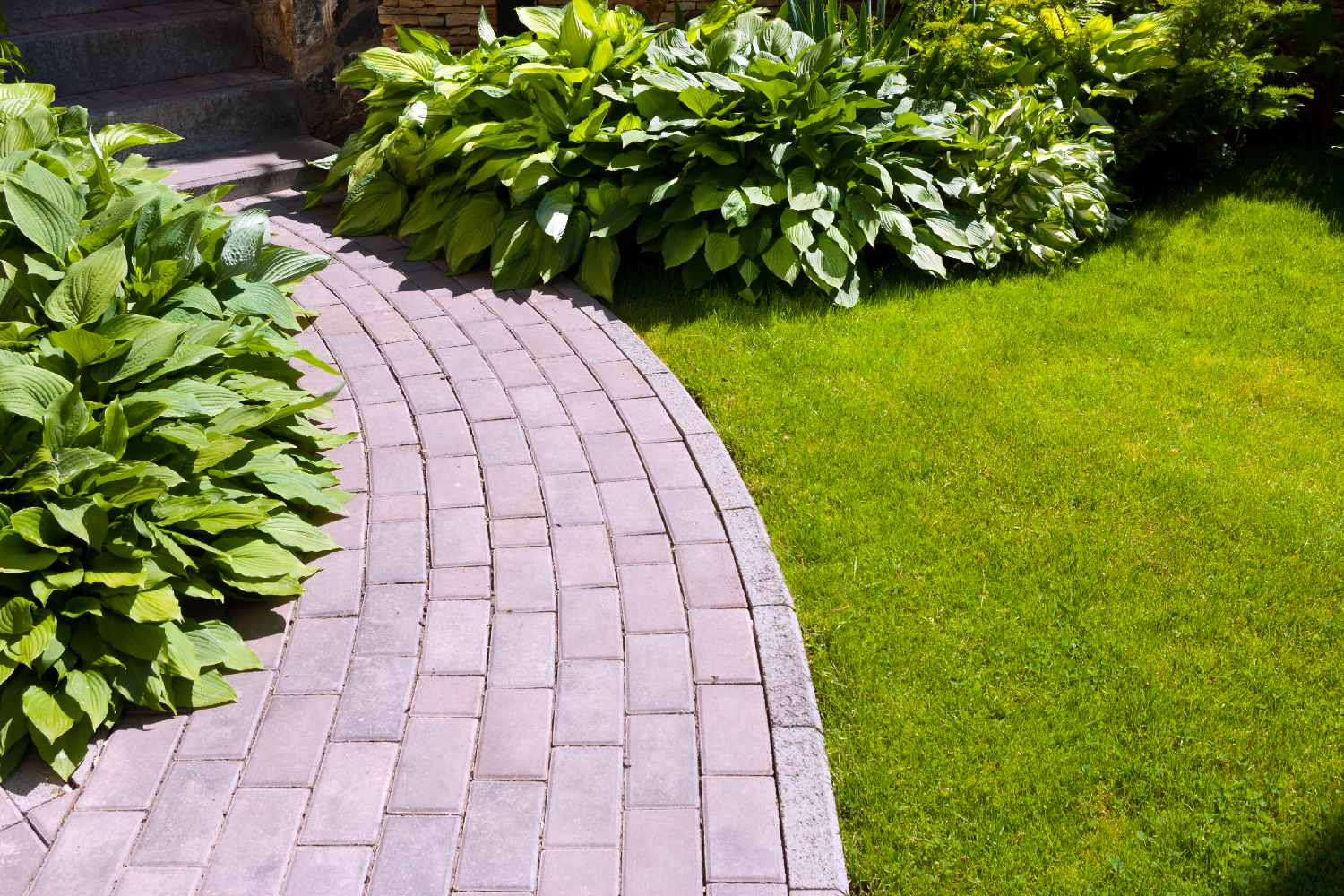 Gravel paths

Gravel and aggregates are low maintenance, affordable and easy to lay. And you've a huge range of options. Like Washed gravel, Slate chipping, Cotswold chippings or Scottish Cobbles which feature a mix of rich, durable colours. Or maybe you want a more striking feature and might prefer the likes of blue slate.

To keep your path looking neat and trim, you'll want some edging for gravel paths. Flexible edging is available in several colours of either metal or plastic. Or if your path is straight, you could choose brick or timber. Both of which add to the aesthetic appeal of your garden.

And if you want to add some more character, you could set some reclaimed bricks in the gravel, for a more interesting design touch and added sturdiness, without having to build an entire brick pathway.

From woodchip and logs to mosaic tiles, there's a whole world of options for you to choose from to create the right garden path for you. We'd love to see how you get on so please share your results with us on our social media channels.