Real grass is great if you can be bothered to look after it. And depending on the size of your garden that can mean a lot of wasted time and cash. We're all for a lovely lawn but if you can't be bothered – we don't blame you. So, let's consider some hassle-free, less time-consuming, and less costly alternatives.

Actually, let's not. Let's cut to the chase and advise that you lay down some artificial grass. It can look just as beautiful as real grass but without the maintenance that comes with it.

Artificial grass is the ideal way to keep your lawn looking clean, fresh and awesome all year round. Just think, no more grass-loving bugs; no more bringing in mud from outside and dirtying your home; no more mowing; no more stress!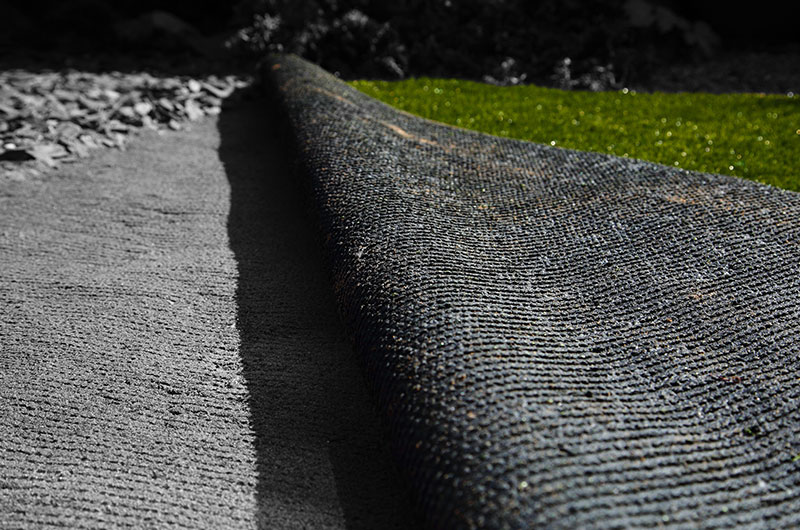 There's less stress with an artificial lawn. Fact.

This is no bish, bash bosh job. It can actually be quite tricky to lay down the perfect lawn. That's where our Plane and Simple superpowers come in. Your starting point is to get rid of the existing turf from your garden. Use a spade or a turf cutter – and remove a depth of around 5cm. Then we suggest covering the dirt with some builder's sand. And level out the sand – this acts as the base for your artificial lawn. Done? Then follow these 5 easy steps:
Lay a weed membrane (to keep out those darned weeds) on top of the sand.
Roll out your new lawn on top of the weed membrane.
Use a gardening/craft knife to keep it neat and tidy.
Attach the rolled out lawn piece together using jointing tape.
Brush the finished lawn using a stiff brush for a fuller, more natural look.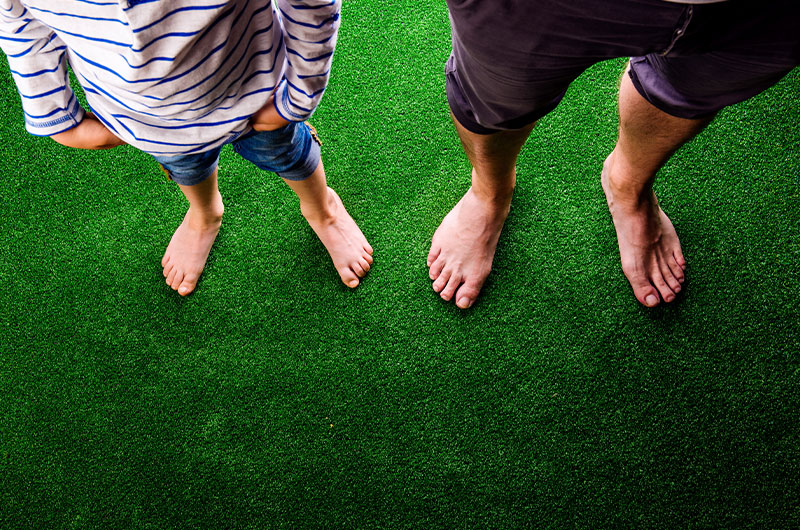 OK, so we may have made it sound a bit simpler than it actually is to lay down your artificial lawn. But then it's not rocket science.
Then when you've your new lawn in place, why not share some pics with likeminded DIYers on any of our social media channels? Just tag us @planeandsimplediy or use the hashtag #PlaneandSimpleDIY