DIY for a lot of people means creating beautiful interiors, or having a back garden that's Instagramable whatever the season (or, until we came along, wasting entire Saturday morning queuing up in a giant shed...) But that means that the poor old front of house doesn't get the love it needs. But as this is the bit people see first - and when it comes to houses, they really do judge a book by its cover, then it's time we all elevated our kerb appeal.
From well-maintained windows to a pointed stonework, here's our top tips on boosting your kerb appeal and boosting your enjoyment (and value) of your home.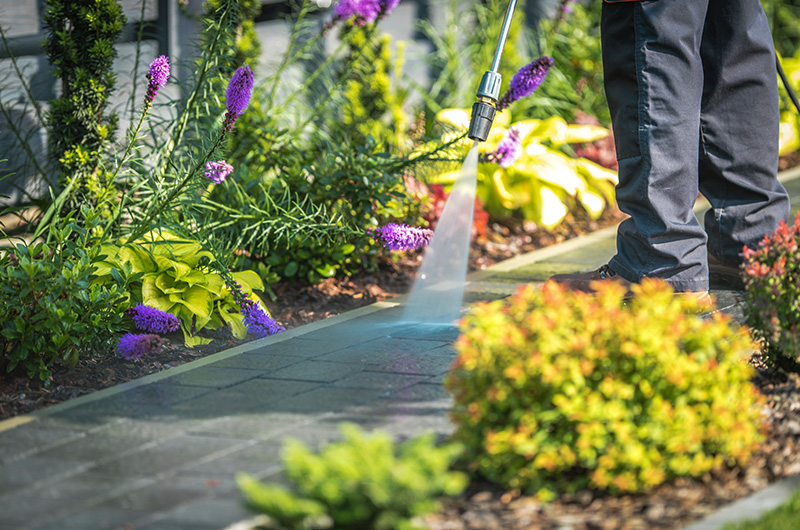 The path to a better looking home

By simply weeding and jet washing your path you rejuvenate it and improve the feel to the whole area. But if any of the paving slabs path are broken, when it comes to replacing them, you could think about adding some character to your path (or driveway).
Front door facelift

The easiest way to give the exterior of your home a boost is to paint your front door. We've got a huge range of outdoor paints to give your exterior a splash of colour. It's a relatively easy job and one that doesn't take too long. Or, if you're looking to make a bigger impact, you could think about replacing the door entirely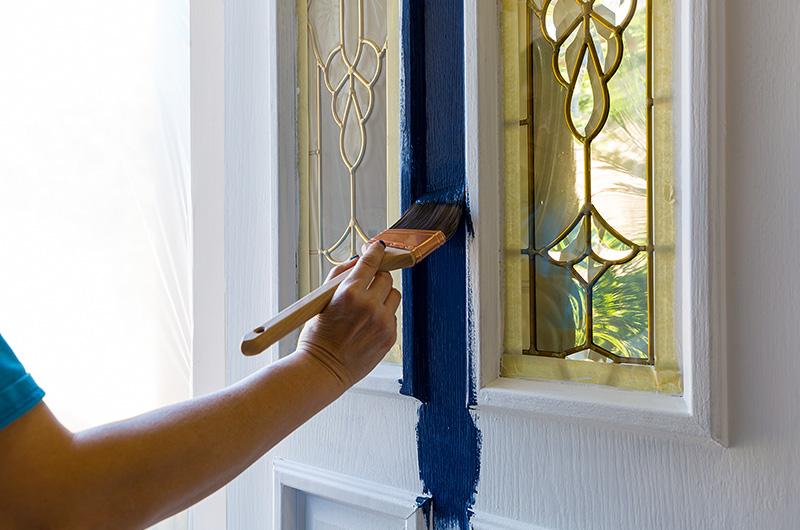 Paint the exterior walls

Most of us tend to keep our exterior walls light and neutral. With maybe a brighter or darker shade for the doors and window frames. But if you fancy being a bit more daring, then you can go for some coloured outdoor paints - they can look really stylish in darker shades.
Go greener

A little greenery immediately creates an inviting entrance to your home. If you can add some colourful potted plants, window boxes or hanging baskets, it's an instant win. And if you have the space, you could consider some artificial grass. It's the perfect option for low maintenance spaces. Which frees up your time for all those other chores...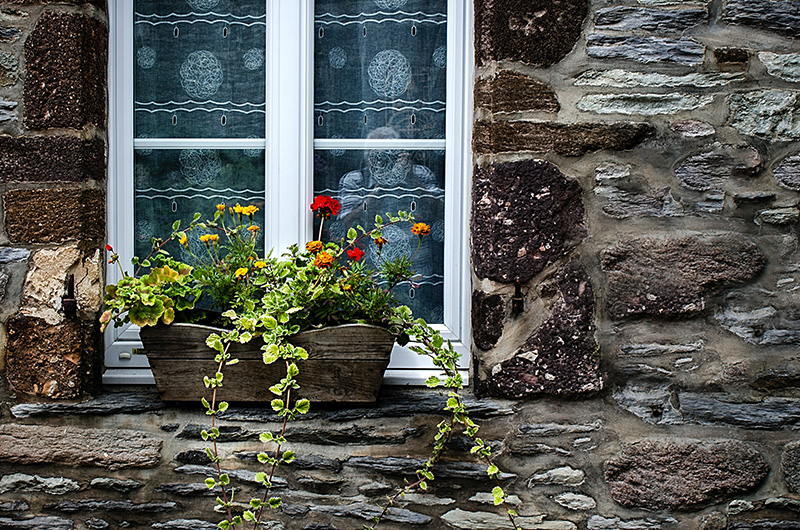 Smarten up your driveway

Putting a little thought into your driveway design can be an excellent way to improve your home's kerb appeal. We've already mentioned paving options, but gravel and aggregates are also great ways of transforming the space outside your house. Low maintenance, affordable and easy to lay, they turn what might be a pretty boring space, into a welcoming spot, while still being really practical.
Maintenance

OK so we've put this bit off until the end because, let's face it, that's what we all do. So, if you've been avoiding maintenance, now's the time to crack on. Taking a weekend to tackle these jobs can make a huge difference to your home. Both in attracting buyers and for making your home look as awesome as it can be. Here is our quick list to blast through this weekend:
Fix broken gutters, gates or fences
Power wash the outside of your home
Add a lick of paint to spruce up worn fences and doors
Wash grubby windows
Hide the bins - if you've got nowhere to stash them, why not look at building a wooden screen to hide them
Try a new doormat - little things like that can make a big difference.
Social media is full of inspirational pics. Check out the #kerbappeal hashtag on Instagram for loads of stunning ideas. And let us see how you get on with yours, and share your kerb appeal pics with us on our social media channels. Just tag us @planeandsimplediy or use the hashtag #PlaneandSimpleDIY