Keeping our houses nice and cosy as the temperature drops is a yearly battle in this country. But did you know that a massive 50% of heat in your home can escape through the roof, walls, windows and floors, if it's not insulated properly?
So you could literally be burning money. Proper insulation products will help keep you warm in the winter and cool in the summer, making your home more energy efficient - which can help cut energy bills. And there are loads of things you can do yourself to insulate your home, which can be easier, quicker and cheaper than you might think to stop heat loss and save money.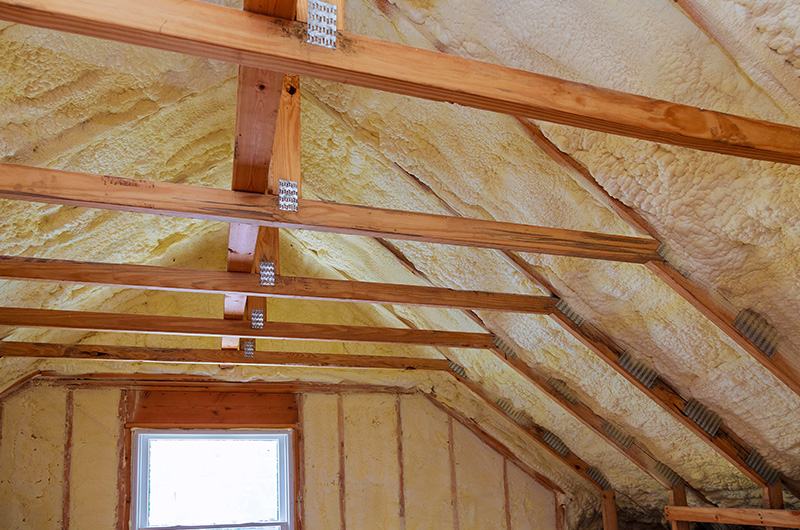 If you've got a loft, then alongside the Christmas decorations, old photos and boxes of mixtapes you can't bear to part with, without insulation, you've maybe also got a way for a quarter of your heat to escape into thin air too. But roof insulation is probably the easiest and most effective way to keep heat in your home.
You'll recognise the fluffy loft floor rolls of mineral wool. They sit between the joists of your loft floor, and can help reduce your heating bills by cutting heat loss through your loft space. And they can last for around 40 years so are a great investment all round.
Many people choose to fit this insulation material themselves - the material is easy to cut to the size you need to fit. Ideally it should lay to a standard depth of 27cm - about the length of a school ruler if you still have one, and it's not replaced by a fancy app. You might also want to consider insulated floor boards on top, for an extra layer of insulation. They also provide a flat and secure surface area - which is great for storage space. So, more junk you promised you'd definitely throw out.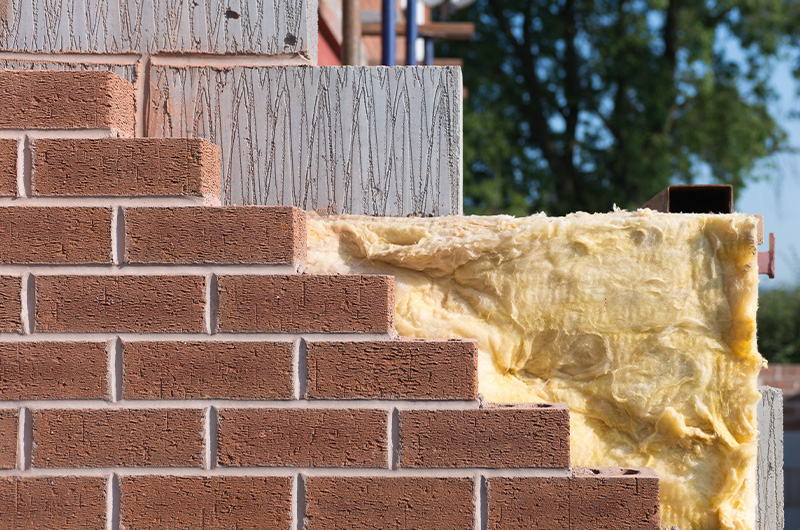 About a third of all the heat lost in an uninsulated home escapes through the walls. The good news is that modern homes are built to be efficient and air tight. So if your home was built after 1990, it'll have had insulation added during construction.
But if you'd like to add insulation to a wall during a renovation project, then filling walls with a layer of insulation is one of the easiest and least expensive ways to make your home more energy efficient.
There are a few options that you can consider, including insulation wallpaper, insulation boards, stud walls, and warm battens.
Here's some things to remember:
Ensure that the wall isn't damp and is structurally sound.
Remove small things like light fittings and switches, and bigger things like radiators, kitchen cabinets, skirting and coving. The wall must be completely bare so the insulation can be fitted before these fixtures be refitted again
Fix the insulation, depending on the method that you have chosen - again when you buy from a local expert they can advise you on this.
Complete finishing work such as skimming plasterboard

If you're a keen DIYer, then this kind of insulation should be fairly straightforward and simple to do. It's a great way to reduce draughts when floorboards or tiles are damp or cold to the touch, especially in older homes.

There are lots of different choices for your insulation installation and, if you can do it yourself, you could save a lot of cash.
Insulation roll gives a great level of sound insulation, as well as offering thermal and fire performance to floors. The roll is made from glass fibre mineral wool, which is lightweight and really resilient.
Quitex chips - these are a granular mineral filler made of calcitic limestone, and can provide excellent sound insulation between timber floor joists.
Plasterboard plank is great for a lot of home DIY projects, and is perfect for smaller jobs.
If you have wooden floors and basement below them, then the easiest method is to attach solid insulation boards or rolls of mineral wool between the timber joists.
So lots to think about. And like every renovation project, planning and chatting to an expert about what's right for your home is essential. If you get a professional in, they'll be using the same materials our local experts can provide, so it's always worth getting their take on what's best for you.
Whatever you decide on, let us have a look at how your insulation is going, and share your pics on all the usual social media spots. Just tag us @planeandsimplediy or use the hashtag #PlaneandSimpleDIY