Small garden?, small budget? Not a big problem. We've got some modern garden hacks and clever patio ideas, involving stunning slabs and picturesque patios for smaller outside spaces. All of which can help you to transform your own green, serene area.

Everyone wants an amazing outdoor space. But sometimes it can feel like you don't have the, well, space, to do it. But clever small garden ideas can make the most of your garden for hanging out with friends and family or creating a sanctuary just for you. For the spatially challenged, creating a patio means you can have a secluded, stylish garden, with a vibe that's all yours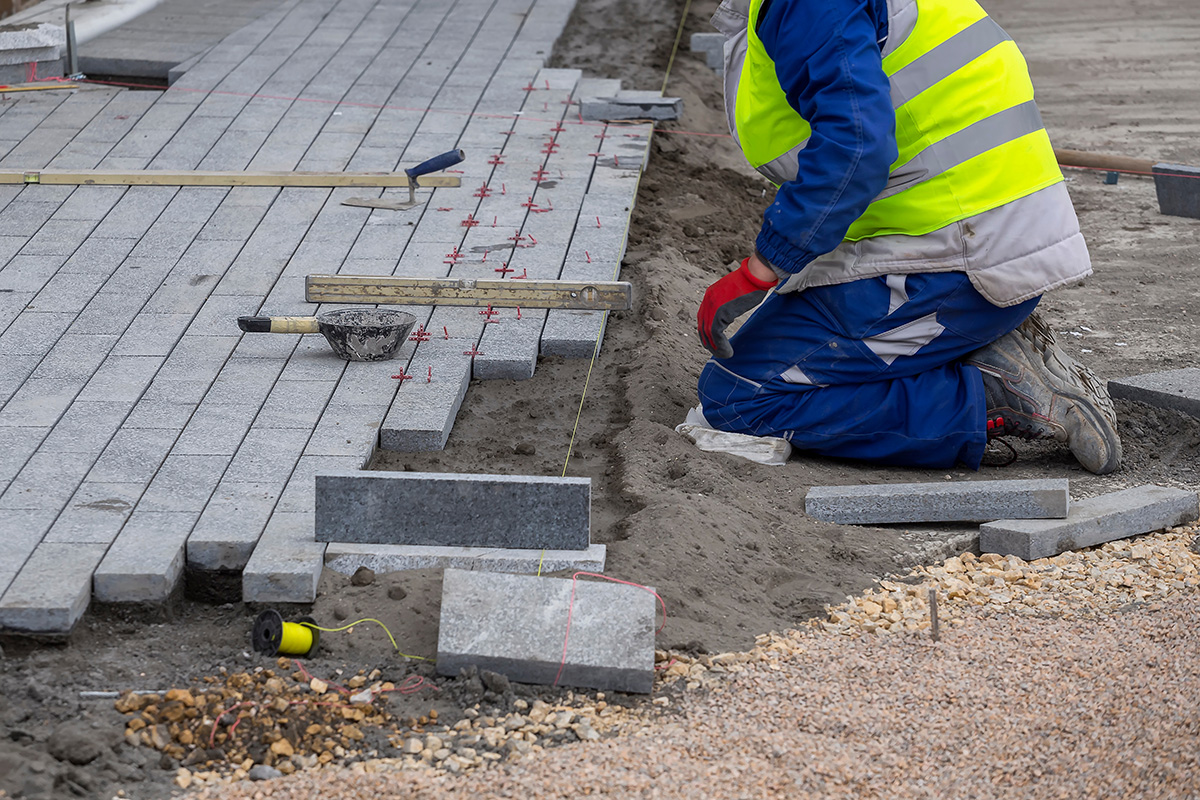 Patios for your petite paradise
If you want to know how to transform your garden on a budget, patios are a great way to introduce your own style and taste (and are budget friendly). Bringing the outside in and vice versa. Make your small garden work harder by exploring small patio ideas that can turn a basic area into something awesome.
We've got a great range of patio slabs, wide variety of colours, textures, and materials available from our trusted merchant partners.
Natural Stone Paving is a great way to add some individuality to your garden or outside space, as the nature of the products means that no two paving slabs are the same. Easy to install, with proven durability, they come in lots of different styles and the beautiful colours and tone variations of the natural stone create a unique look for your garden
Porcelain paving patio slabs are a high-quality, high-performance option, plus a versatile and budget-wise choice. They're low-maintenance, but tough wearing, and can enhance a small garden with an effortlessly smooth and stylish finish.
Concrete paving combines practicality and value, giving you options that look good and fit your budget. From modern styles to something more ornate, there are options for every taste, every budget and every size of garden.

How to lay patio slabs
If you're wondering how to lay a patio without cement, you're in luck. You can do it all in a day's work - and all without having to get the builders in.
Remove the top 4 to 8 inches of soil evenly from the area, taking out any roots or rocks.
Line the outer edges with bender board, holding it in place temporarily with stakes. Moisten the area lightly with water.
Fill the bottom with a road base to a depth of about 2 to 4 inches. Moisten the area again.
Add another 2 to 4 inches of sharp sand and fit your pavers together with the gap you want between. If you leave larger gaps, you can fill the exposed cracks with decorative gravel. Moisten the sand again.
Fill between the cracks with more sand until it overflows. Then leave it for a few days to settle in and work into the cracks. When finished, wash it down lightly.
It's also fairly easy to lay a patio in your small garden on a bed of cement. It can be easier to get the slabs level, and they won't rock if they are laid right.
Dig 150mm into your patio area.
Lay a compacted sub-base of 100mm.
Cover the area with 40mm of concrete mix
Lay paving slabs 15mm into the concrete with a 10-15mm gap.
Leave to set for at least 24 hours.
Fill the gaps between the paving slabs with concrete mix

Some other inspiring things to think about
You can save precious outdoor space by taking things off the ground. If you have a wall or strong fence available, you can easily fix shelves. Or hang your plants up with a few hooks.
If you haven't got much room for outdoor lounge chairs, then a hanging chair saves space. It also creates the illusion of a more open space and could even go beside a nice drinks table.
Another idea to make your outdoor space feel bigger and brighter is by whitewashing brickwork and refreshing weathered wood.
And patios are not just for the spring and summer months. Even in winter the right small garden design can prove invaluable, with a patio providing a cosy, British-weatherproof space to gather around a fire pit.
However small your garden is, you can make something beautiful and functional there, so get designing and then get sharing on our social channels – we'd love to see what you come up with. And if you have your own small garden ideas on a budget, we'd love to hear them too.