Home DIY projects are the perfect way to add your own personality, tastes and also a bit of functionality, if there's a space you think can be better used. You don't need to smash through, demolish and rebuild. Smaller home DIY projects can also make a big impact.  
Let's face it, moving home can be stressful enough without taking on massive DIY home décor jobs. The good news is that there are loads of new home DIY tips to help you save money and avoid getting contractors in.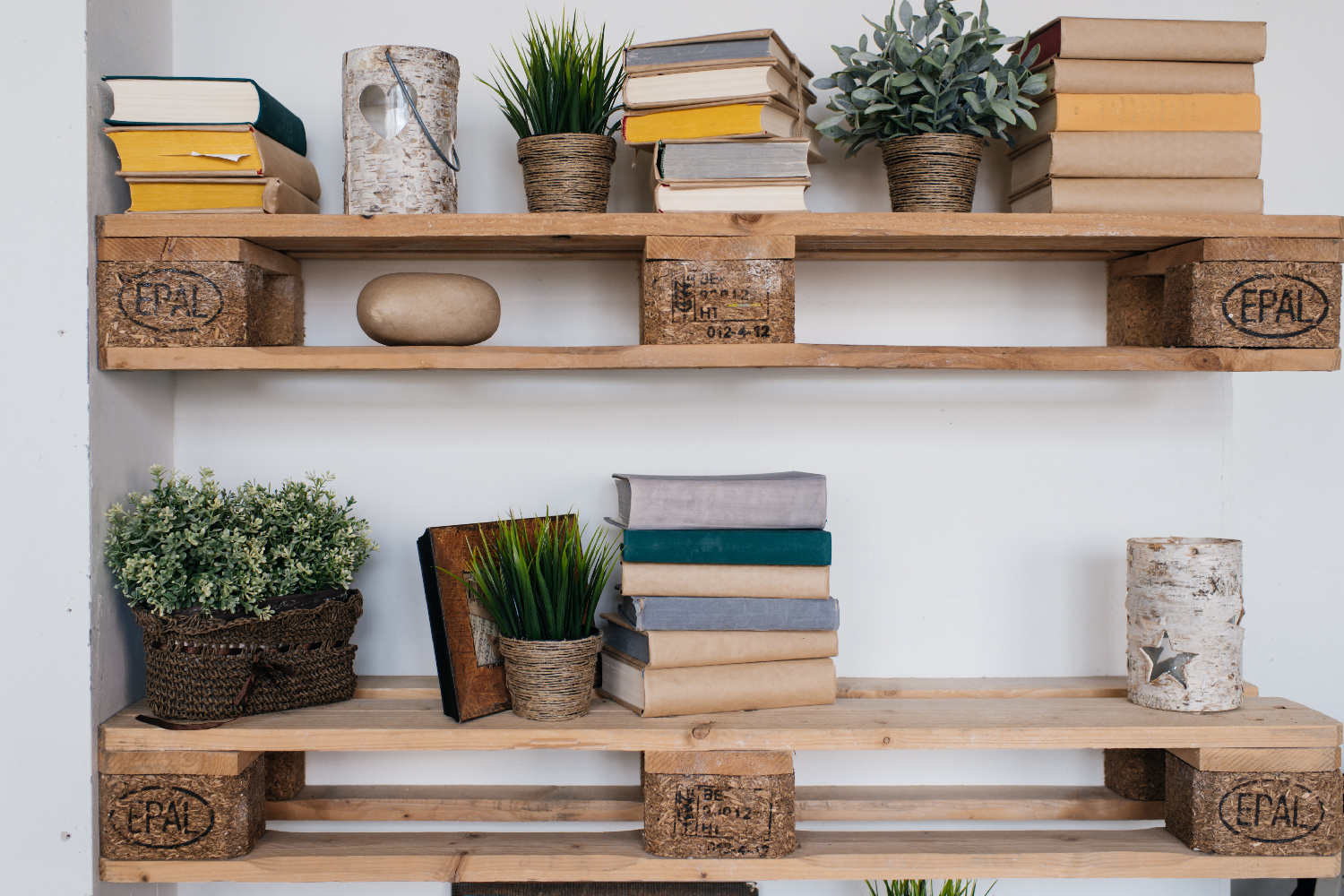 Your shelves, your way
When to comes to DIY ideas for the home, you don't need to be an expert. There's plenty of wood projects for beginners, for example, that can really bring your new home to life. You don't need another identical, flat packed set of shelves that everyone else has. It's easy to customise shelves for your new home. You can make box shelves, beehive-like hexagons or even ones hanging by ropes. Our merchant partners have a huge range of timber, treated and untreated, that you can then cut to the size you need. Check out our shelf blog here for some more inspiration.
Open to fresh new ideas
Your new home starts with your front door, and then keeps going with every door in between! The temptation is to replace it, paint it or get what can be expensive brass numbers and ceramic nameplates. But another way to spruce up old, boring doors is to add moulding or paneling to create a pattern and a completely new look.. There's loads of choice when it comes to colours, and style. So, you can customise your door, in a quick, low-cost way.  
The floor is yours
Before you move in, with all that stuff you now possibly regret amassing over the years, a great new house DIY project is getting your floors in shape. Sanding or staining can be a messy job so best to get it done before you get all your things in. We've got a huge choice of varnishes, stains or oil and wax to make the wood surface in your new home look their best.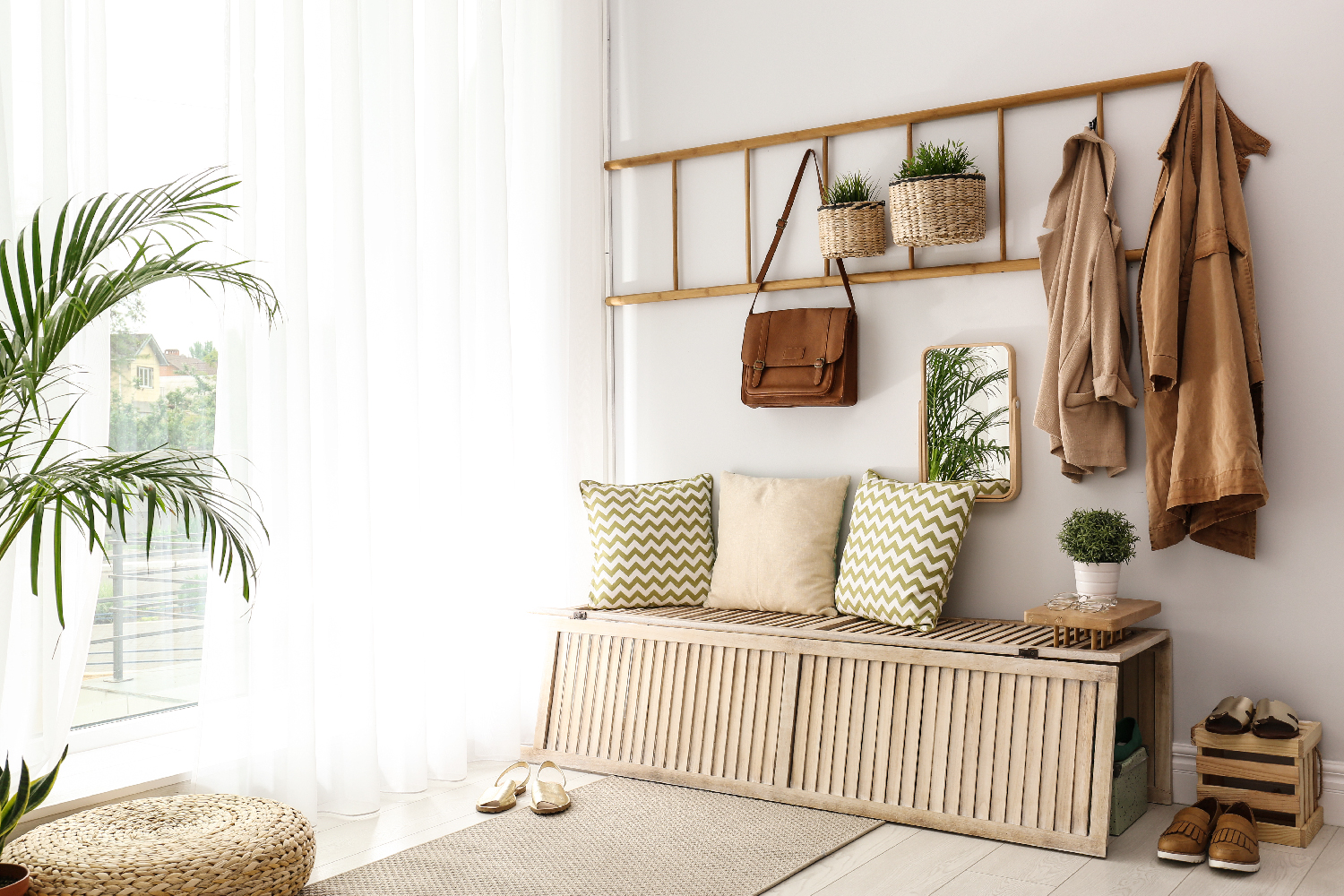 Don't replace it, just repaint
A clever bit of DIY home improvement can give your kitchen or bathroom a makeover without spending a fortune. It's expensive to redo a whole room but a lick of painting can transform your new space and make it feel new. And a new coat of paint, apart from making the room feel like its properly yours, provides durability against scuffs, marks and scratching.
Semi-gloss paints are the most popular finish for kitchen cabinets because they have a mid-gloss finish that's easier to clean. 
Whilst Satin paint is durable, shiny and ideal for a bathroom. It's also easy to clean. All you need to do is apply a coat of primer with brush and roller.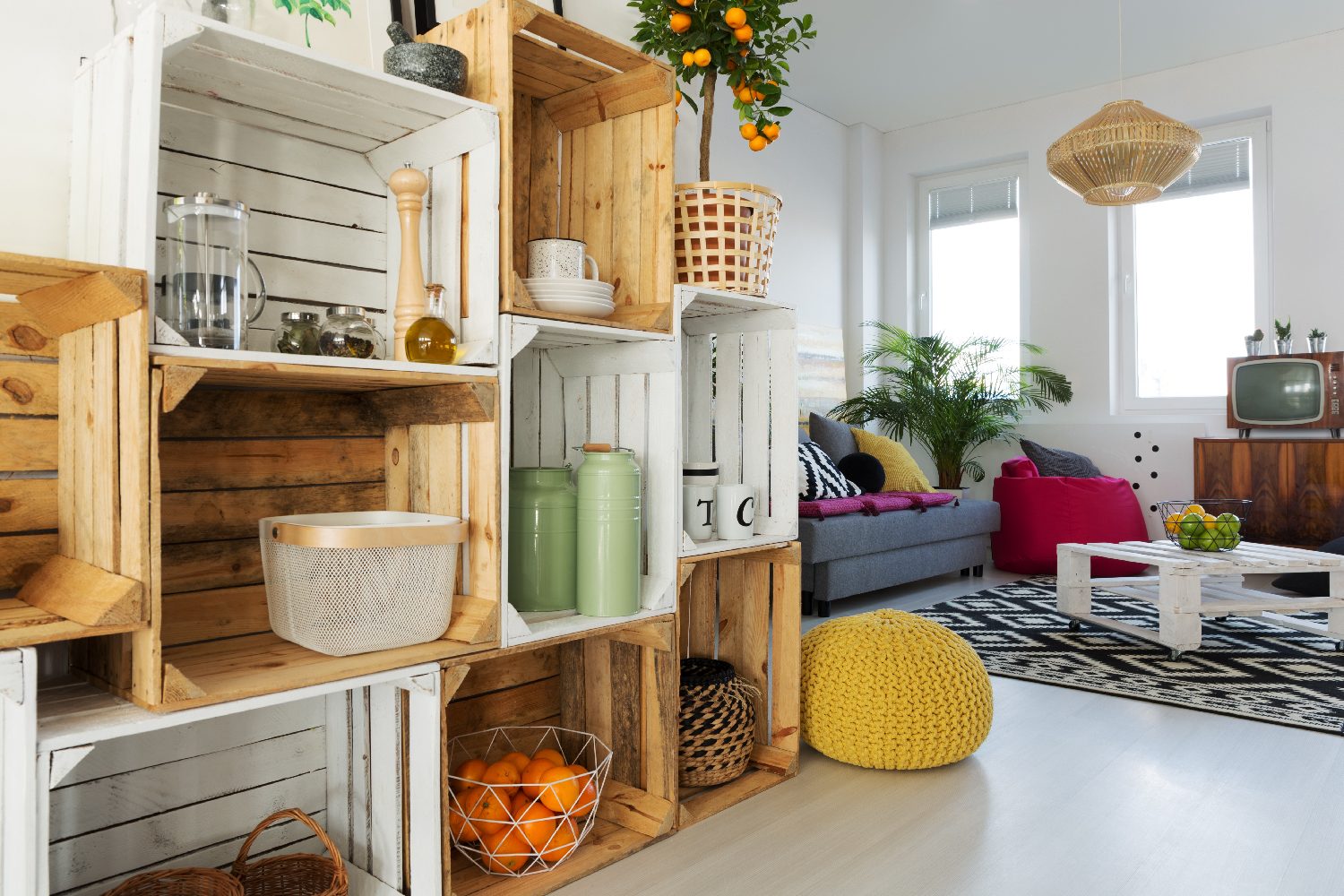 Home storage solutions
If you're looking for homemade storage ideas for your new home, then there are loads of ways to keep your new gaff looking tidy, with some cracking DIY space saving ideas. We have a whole blog on DIY storage ideas here but here's a couple of extra top tips. You don't need to search for vintage crates – you can make your own DIY wood boxes in any size. There are lots of online tutorials, and we have the wood you need to make something that will perfectly fit any shelf or spot in your home.  
Or use an old ladder to display houseplants or your favourite books. Just give it a fresh coat of paint and it can help bring your new home to life. 
As ever, share your ideas with us on our social channels. And happy moving!