Plasterboard installation means you can cover a large space quickly. Perfect then if you're looking to take on a chunky project, like how to make a stud wall or build a partition wall.

We're not going to tell you how to do all that here, as both are proper big jobs to tackle. But we do have some neat tips and tricks for plasterboarding a wall.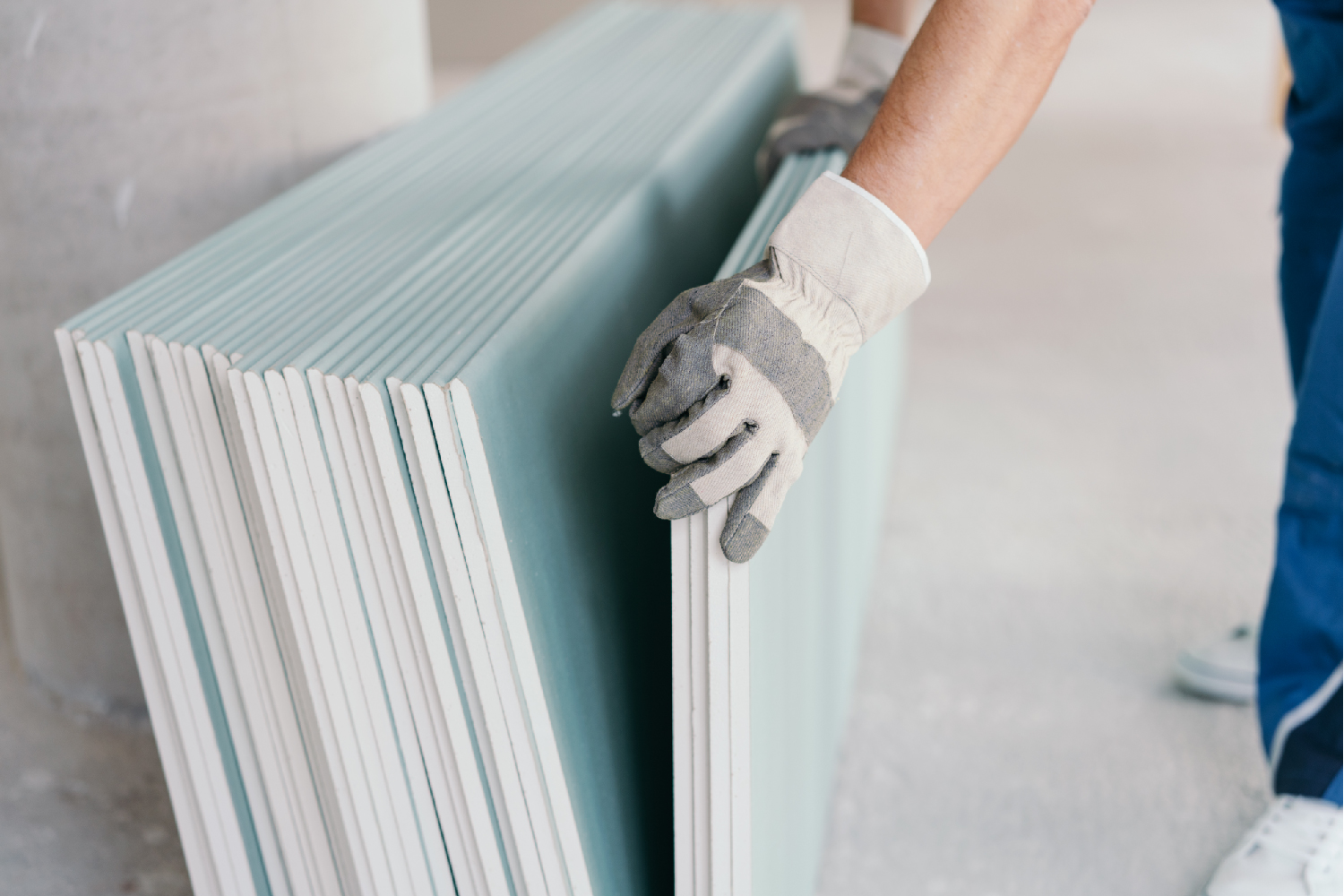 First up, you might want to give a thought to what you'll choose from all the types of plasterboard out there (and in here of course), depending on where your wall is and what the room is used for.

Standard Wall Board – the perfect plasterboard for simple jobs. Handily, we've got a range of cost-effective standard wall boards that are easy to cut, shape and fix, and can be plastered or decorated.

Fire resistant plasterboard – what you need for those projects where building regulations need to be addressed.

Moisture Board - designed to tolerate high moisture and humid conditions, like projects in bathrooms and kitchens.

Sound Board – this is a soundproof plasterboard to suit stricter building regulations, and projects in places where a little extra noise-reduction is needed.

Thermal Board – a specialist plasterboard with additional thermal insulation properties.

Foil Backed Plasterboard - the foil acts as an effective barrier that prevents creeping damp.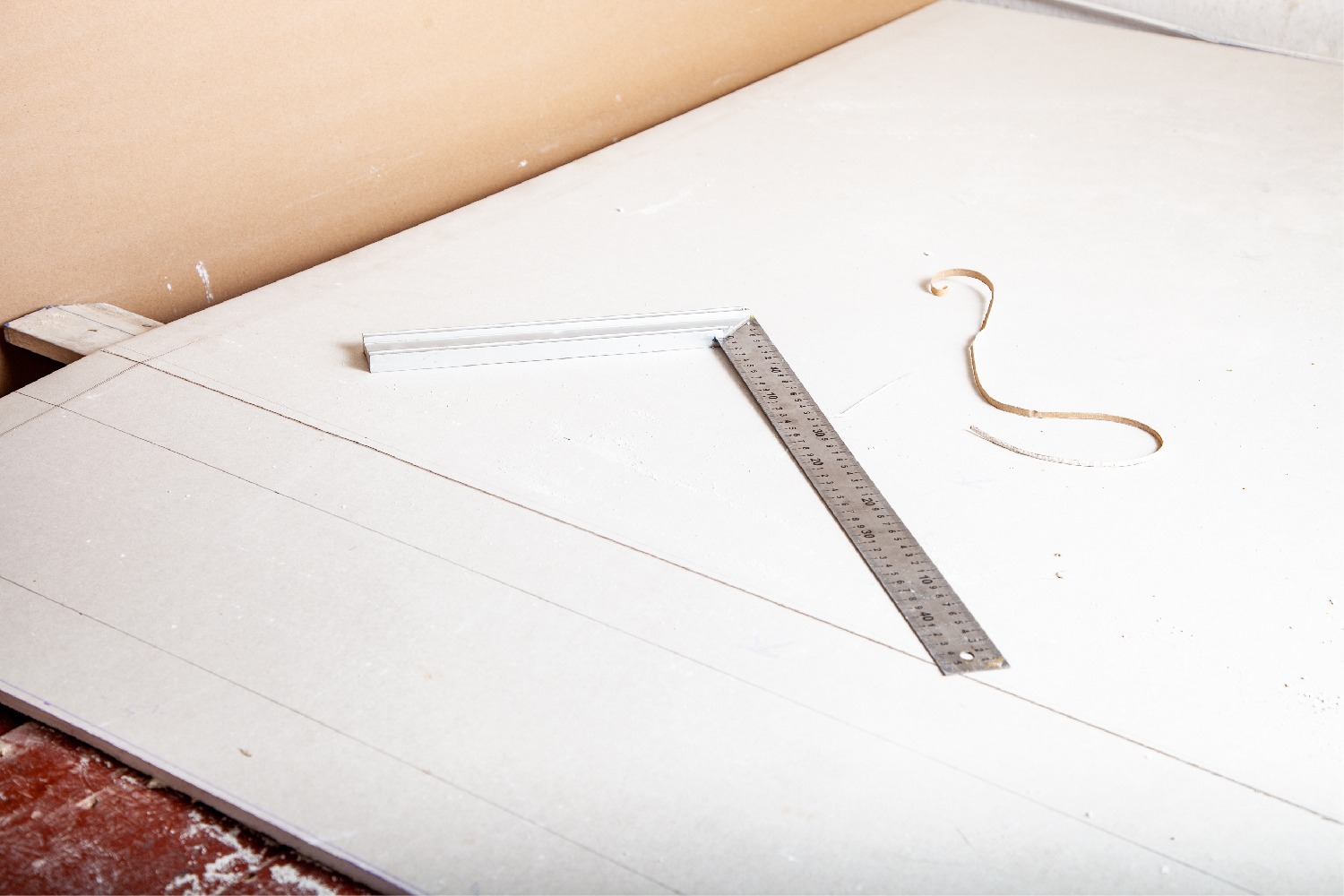 How to achieve the best fixing for plasterboard
MEASURING the walls you want to cover and marking out where you will need to cut your plasterboard to fit. Use as many whole sheets as you can to minimise cutting and waste.

CUTTING every panel to be around 15mm short of the height of the wall so you've got enough room to allow for the likes of floor expansion behind skirting boards.

HANGING your plasterboard horizontally rather than vertically is important because the boards have a grain along their length. So, they are stronger when they're secured perpendicular to the wall.

STAGGERING the boards so that your seams don't end up on the same stud. That way they'll be less likely to crack after you've applied your skim plaster finish.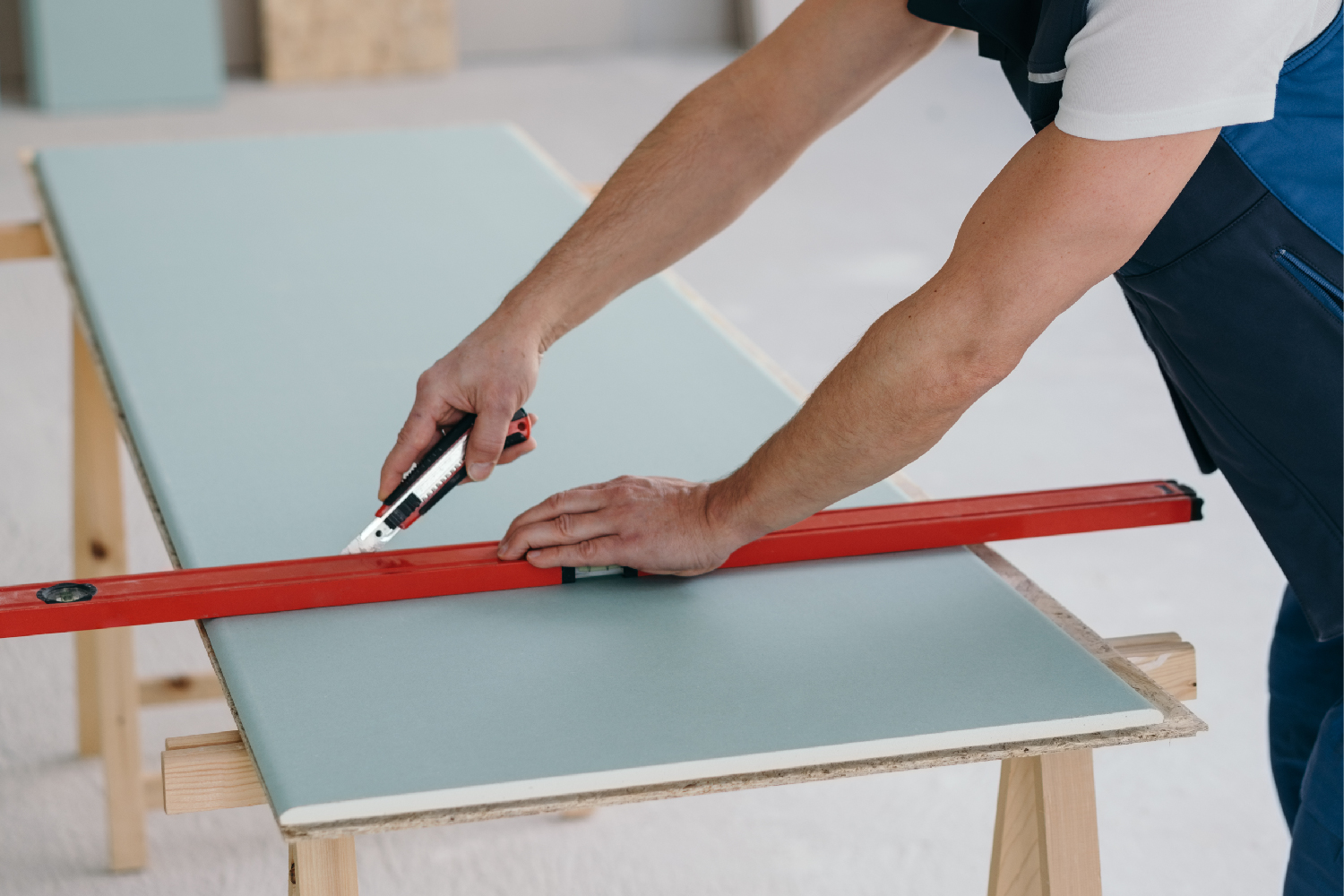 How to fix plasterboard to a wall
There are four main ways you can do this:

1. Screw the plasterboards to the stud wall
2. Nail them on
3. Gluing them to a wall using pre-insulated plasterboard
4. Applying a plasterboard adhesive

The last one is the most common method for plasterboard DIY on brick walls and is called 'dot and dab'. For a DIY stud wall or for fixing plasterboard to brick you apply special dry wall adhesive onto the wall and gently press the board into position.

The best way to do this is to apply the adhesive to the rear of the panel, in wavy, vertical lines that start and finish around 30mm from the top and bottom and the sides. Try to keep a gap of around 100mm between each line of adhesive. 

Brick walls are relatively easy to attach plasterboards to and will provide a sturdy surface to work with. You will usually want to use insulated plasterboards for internal walls made from brick, but you could also use moisture-resistant plasterboards too if you're working in a windowless room for e.g. a washing machine or boiler.

Whatever you decide on, we can help by getting you the materials you need, when you need them, through our trusted local trade merchants. Who'll also be more than happy to chat to you about your project before you crack on.