Your hall doesn't have to just be that practical space between your front door and the rooms you're happy to show off. You know, filled with piles of shoes, coats and bits of furniture you don't know where else to put…
It can set the tone for the rest of your house and, if you give it some DIY TLC and a little hallway renovation, it can be just as cool and good looking as your favourite rooms.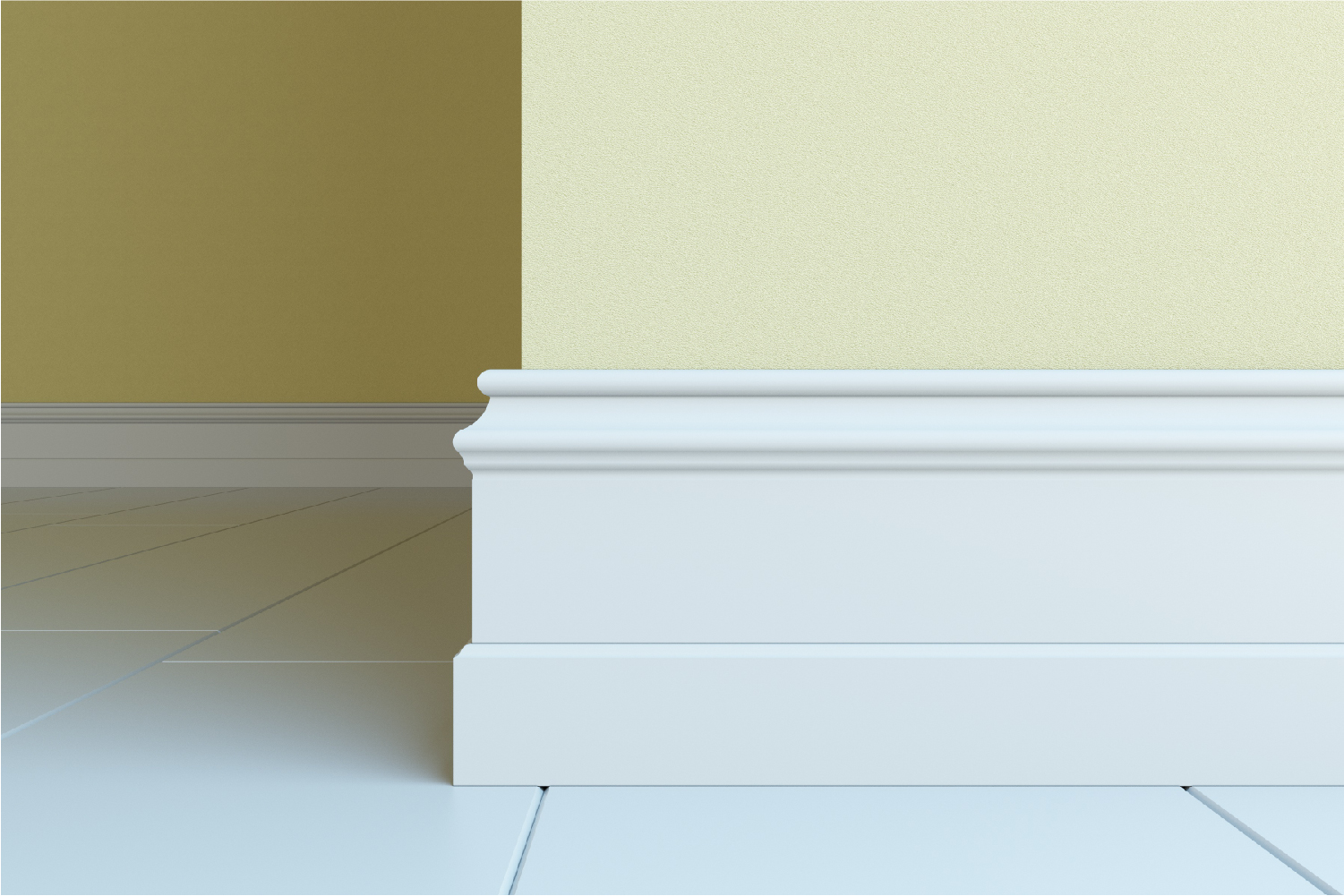 One of the quickest and easiest ways to revamp your hallway is of course with paint. If you feel your space is narrow or cramped, we recommend neutral colours to create more light and space. Or if it's larger, then a warmer colour. If you want to make a statement, then you can't go wrong with a bold, striking colour. And don't forget the front door and ceiling – they can make a big difference too.
And while you might not be able to budget for a new floor right now, floor paint is a great quick-fix and a cost-effective upgrade.
Also, those hallway skirting boards take a bit more of a beating than elsewhere, so a lick of paint can help them too. And we have a range of woodcare products to help bring them back to life. Plus the paint brushes and accessories you need.
In narrow hallways, tall, slim furniture, mirrors and lighting can all help give the feeling of more space. As do wall panels. They work in every room but work especially well in hallways. If you're wondering how to make a feature wall in your hallway, then wall panels DIY ideas are the place to start. And we've got loads in our blog here, by the way.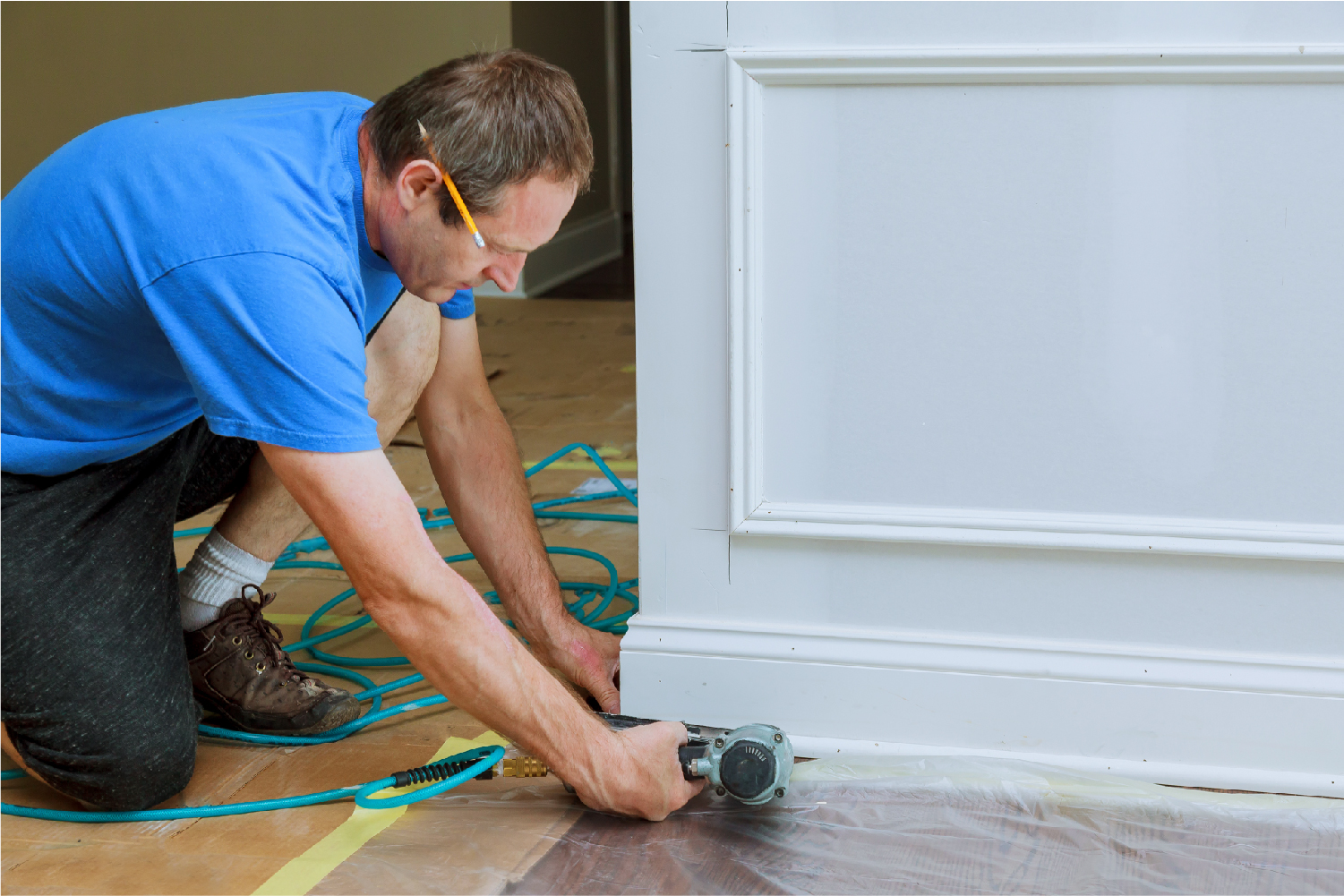 They add character and can be a real focal point in this space where first impressions are made. They can also create the illusion of space and make your hallway seme longer. There are all kinds of panelling in every style, from chic and contemporary, to rustic and classical.
There are also some really smart DIY hallway storage ideas out there. If you don't have the space to build storage into the walls, you can use those DIY skills of yours to build your own hallway shelves. There's lots of different styles to choose from. From fixed bracket and floating to corner shelves. And lots of different wood types so you can find a look that suits your home. Check out previous blog here for some inspiration.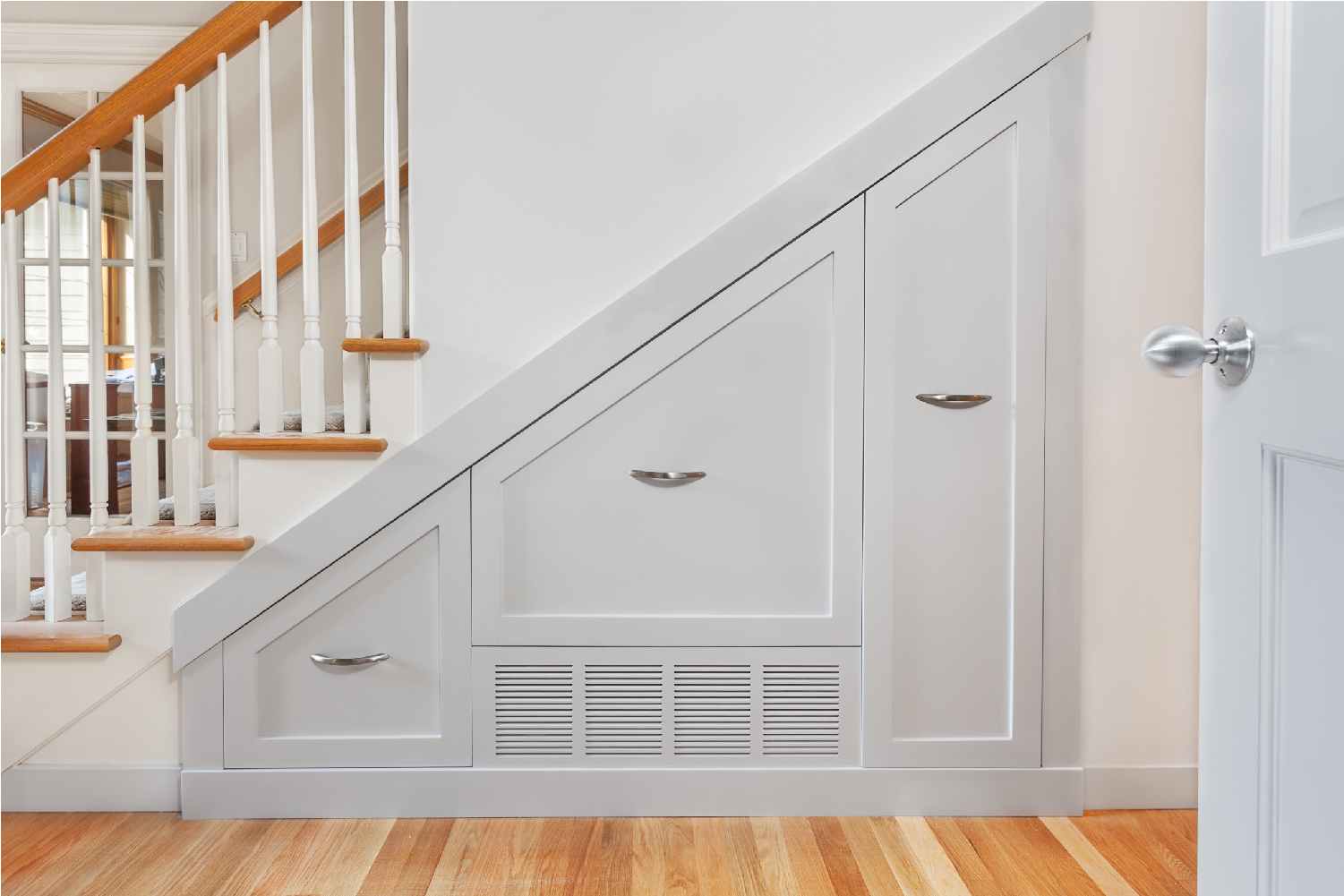 Finally, over the long dark nights of winter, you might want to give those DIY skills a test. Your hallway could be crying out for a handmade timber bench - a great talking point when you welcome in guests.
We'd love to see your best hallway renovations, so please share them with us through social media or email!
And whatever you decide upon, well, hall the best everyone…